Company Introduction
Bangladesh with a teeming population of approximately 180 million people is mostly dependent on her inbound Remittances, now boasting of a whopping 25 Billion Dollars per annum. The chief commodities of export include Jute, Tea, Ceramics, Leather Products, Garments and profoundly the export of Manpower and this valiant sector injects or contributes a healthy ratio of 9% of our total GDP directly, the core of our National Exchequer. This rapidly growing Manpower sector of Bangladesh comprises 2,000 (Two Thousand) Government Licenced Recruiting Agencies and South Point Overseas Limited (RL-622) with a through professional outfit and a technically advanced Training Centre along with a Joint Venture Partnership with Singapore Piling and Civil Engineering Pte. Ltd. which is presently known as Singapore Engineering & Construction Pte. Ltd. and close association with BCA of the Government of Singapore provide constructive impetus to organize the complete chain of training and test under the instructional curriculum of the Government of Singapore. South Point Overseas Ltd. established an Overseas Training Centre (OTC) under the name of 'Singapore Engineering & Construction - South Point Skills Centre' located at Ashulia, 12 km North-West of Hazrat Shahjalal Intl. Airport stretching over a landscape of more than 9 acres with a covered space exceeding 2,00,000 sft. Singapore Engineering & Construction - South Point Skills Centre is currently the largest Training & Test Centre in Bangladesh. Within two decades of operations, South Point Overseas Ltd. has successfully despatched exactly 20,116 workers to Singapore alone as of the last date of August 2021. Details are as under:
Sl . #
Year
No. of Workers Tested
No of Workers Passed
01 .
2007
3584
1929
02.
2008
6078
4239
03.
2009
723
518
04.
2010
1175
831
05.
2011
2521
1786
06.
2012
4282
3081
07.
2013
2628
1953
08.
2014
3257
2586
09.
2015
1526
1270
10.
2016
362
294
11.
2017
540
427
12.
2018
218
172
13.
2019
613
533
14.
2020
170
142
15.
2021
357
355
Total
27934
20116
South Point Overseas Ltd. has its footprint in UAE with so many reputed companies, specially 'Belhasa Projects LLC', 'JAMS HR Solutions' (One of the leading HR outsourcing company in Dubai) and 'Iltesalat' –The Giant Telecom Industry of UAE. Besides, South Point Overseas Ltd. also despatched many workers to other countries like Saudi Arabia, Malaysia, Kuwait and Libya. Currently we are having sizeable inquiries & request from Korea, Serbia and Romania. We do look forward to have an account with your highly esteemed organization.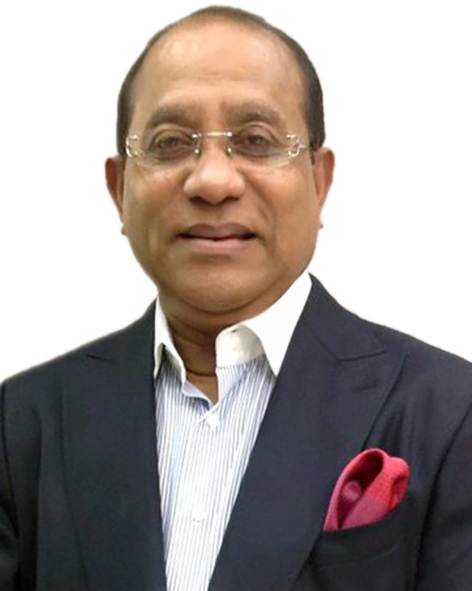 Way back in 1998, South Point Traders Limited stepped into Training Business alongside our sister concern, South Point Overseas Limited (RL-622), which has made a deep impact on the vibrating Export Sector of Bangladesh, that is the export of manpower to our valued overseas clients. Over a span of two decades of operations in the turbulent arena of manpower, the training house has now bloomed fully and has matured up as a specialized broad-based business house with the corporate slogan "Challenging the new frontiers''. In fact, my innate desire was to enter the World of International Trading and Commerce during the successful handling of the Human Resources deployment to various parts of the world. I would like to put my hands together in appreciation of our Professional Staff Members who are highly dedicated and innovative to meet our challenges. I owe much for today's South Point Traders Limited claim to be a top notcher business house, including the grand success in the arena of recruitment services, where commitments stand on its value-based morals and I strongly believe that with your valued patronage South Point Traders Limited can touch the zenith of professionalism and hold the spectrum of overall success. I thank you sincerely and welcome you all to the South Point Family.
Manzur Kader,
Managing Director
Company Profile
| | |
| --- | --- |
| Name of the Company | South Point Overseas Limited. |
| Date of Registration | 20th December, 1998. |
| License Number | RL-622 |
| Address & contacts of Corporate Office | House # 6-A, Road # 2, Gulshan-1, Dhaka-1212, Bangladesh.Tel. # +880-2-222261057-8, E-mail: corpoff@southpointbd.com, Website: southpointbd.com |
| Training & Testing Centre | Singapore Engineering & Construction - South Point Skills Centre |
| Address of Training & Test Centre | Goshbag, Zirabo, Ashulia, Savar, Dhaka, Bangladesh. |
| Ticketing & Travelling Agency | Victory Travels Ltd. and Anowar Tours & Travels Ltd. Dhaka, Bangladesh. |
| Medical Centre | Gulshan Clinic Limited. Dhaka, Bangladesh. |
| Sister Concerns | South Point Traders Ltd. & South Point Holdings (Pte.) Ltd. |
| Bankers | Standard Chartered Bank, United Commercial Bank Ltd, Mutual Trust Bank Ltd, Eastern Bank Ltd. |
| Number of employees | Corporate Office- 35 & Training Centre- 75 |
| Membership | Bangladesh Association of International Recruiting Agents (BAlRA). Dhaka Chamber of Commerce and Industries (DCCI). |
Clientelle